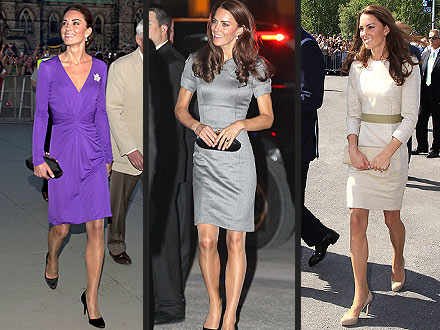 via People Magazine
While browsing through the news today (ahem...People Magazine) I read an article about Kate Middleton bringing
sheer pantyhose back in style
. I was aware that royals almost always wear pantyhose to functions, but I couldn't imagine actually doing it myself.
After reading most of the comments, it seemed like there are many people who wear pantyhose daily, either for work or just around. Not just tights, but sheer pantyhose. Now I love me some tights in the winter, when it's cold. And not 100 degrees out. And not to work. But maybe I'm in the minority.
How do you feel about pantyhose?