I've been putting it off forever - mostly because I don't need anything for my birthday (except food, our pantry is literally bare), and just want to have friends and family come visit. I have clothes, I live in a house, have a wonderful husband and animals, and I'm really just content. And I already have a banjo! Also, I'm turning 27. That's not even a fun birthday.
But my mom loves having a birthday list on my blog to go off of - so I'm doing this for her. Because it's her unbirthday, and she deserves presents too. So here's my out of control, random birthday list for Mama Bee.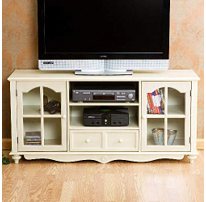 I would love to find a similar
TV cabine
t to this one. I keep scouring Craigslist but haven't found a winner yet!
I'd also love to find a china cabinet for the dining room!
Also on the hunt for a rug for under the kitchen table, near sink and stove and guest bathroom.
And paint for said kitchen table.
This is my fav fall Lilly dress.
Gift certificates: Amazon, Whole Foods, iTunes, Target
And I'm not saying where the sweaters are from...because you won't believe me.
This is a Michael Kors watch - I really just loved that it was gold and chain-y.
...I'm pulling at strings here....
Ellie wants a baby brother! Oh Ellie, you're already enough of a handful.
After my Junior League meeting the other night I stepped out into 48 degree weather and another girl laughed at how I am going to die this winter when I told her my winter wear was jeans, heels and a sweater. So apparently I need cold weather clothes, North Face (?) and Uggs.
I am cold weather clueless. Don't Uggs get ruined in the snow? What cute shoes do you wear in winter? What the heck is North Face and did I get dragged into living in Antarctica? If so, I really hope to see penguins in my yard.
Oh, I'd love to keep my job and continue telecommuting. That would be a great birthday gift!
And for my hairstylist to move out here!
And I'd really like world peace.
Fin.