As someone who is constantly on the computer for work and recently mostly couch-bound, I've been looking for a lap desk so I don't have to sit with my hot laptop on my legs or having to constantly change positions to get comfortable with my computer.
But as someone who loves a bit of whimsy, I can't have just a plain, ugly lap desk. So here are some of the options the all-knowing Google helped me out with.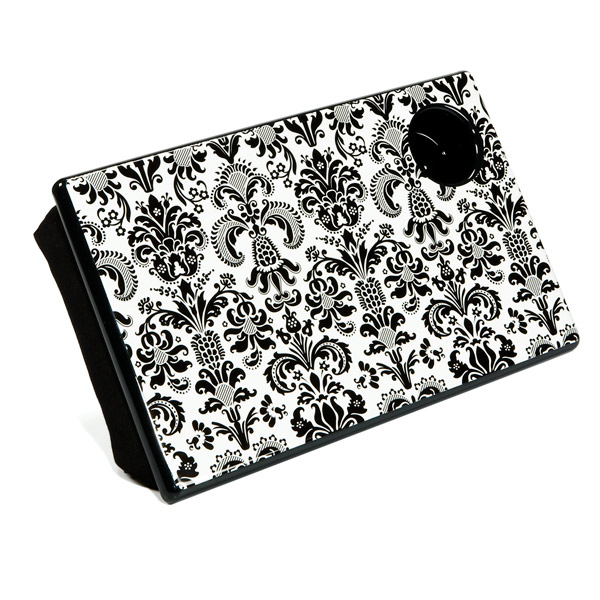 It's cozy, damask, and even has a cup holder for your water (or wine glass)

Monogram + polka dots + storage? Maybe not the best option for me, but amazingly cute from Pottery Barn Kids. I'm glad their website has no age limit.

Love the pink and black, and of course, the cup holder.

Ok, it's ugly. Really ugly. But I've heard great things about it, so it's on my list.

Thanks so much to everyone for the input on my header font - new design should be up soon, care of
MunchkinLand Designs
(who has a 15% off discount through 12/4). She has some amazing work up on her site and can even do Twitter backgrounds! I've seen the drafts and I'm super excited about moving on up in blog design-world.
And to everyone at the New Moon premiere tonight - I'm totally jealous. Please don't tell me how amazing Edward looks glistening in the sun, I'll die of envy.