It's the Friends and Family sale time at the Gap! 30% off plus donation to charity plus plaid galore makes me a happy girl. And literally, the whole store is decked out in plaid. I've been disappointed with Gap during the holidays for the last couple of years, but I have a feeling that they're redeeming themselves this year.
If you want the 30% off email please comment with your email address and I'll send it on over.
TIP
: Skip the intro
IMMEDIATELY
. If you've seen the commercial on TV, it's probably the most obnoxious one I've seen all almost holiday season. Plus the last thing I want to happen when I'm about to shop is have people shout at me online.
Without further ado, my Gap wishlist: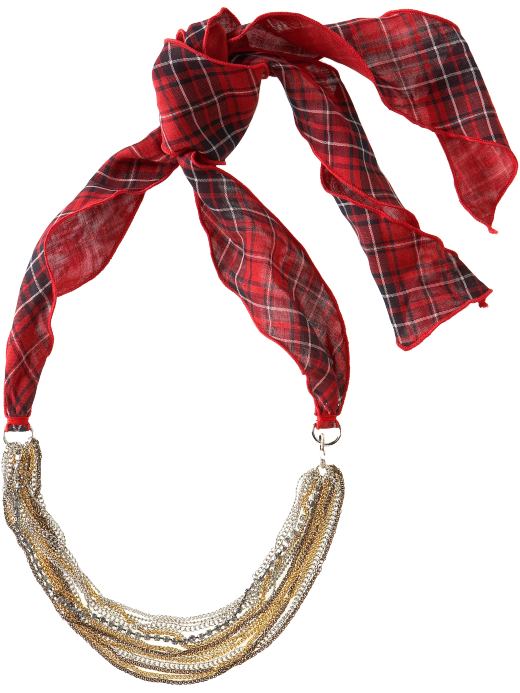 Plaid Chain Necklace

Wool-Blend Duffle Bag

Plaid Ballet Flats

Plaid Sailor Pencil Skirt

ok, and a couple non-plaid favs.

Tiered Silk Dress

Wool-Blend Cape

Braided Jewel Bracelet