I've been trying to fight being sick all week and it's finally catching up with me. I've been trying to rest up and be lazy, and with fall TV back in action it's made it easy. The show Glee was finally on last night and I have to say I love the character Emma Pillsbury's wardrobe. Hello J. Crew!!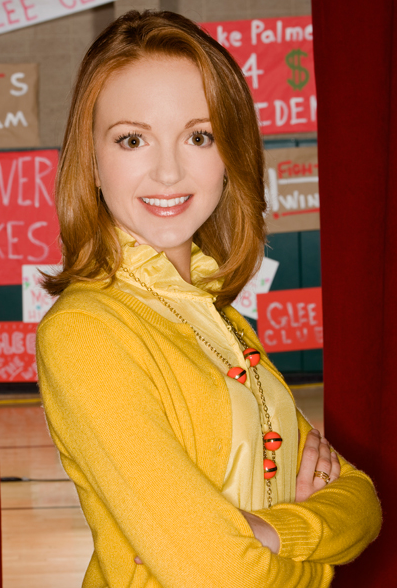 My other guilty pleasure of the week was watching the movie Nancy Drew. It was actually really cute and the clothes Emma Roberts* wore were to die for.
I'm also trying to take my sick time to catch up on all of my blog and book reading now that I am no longer computerless! I have to say that being pale and now having dark hair is not helping the sickly palor - any makeup tips to make me look more alive? I even self-tanned last night and I still look like a ghost. It may still be hot here but judging from my skin color you'd think I live underground in Alaska.
Hope everyone had a great Labor Day!
* My husband, an avid blog reader, pointed out that I wrote "Emma Watson" and not "Emma Roberts. I blame being sick.