Most people would never guess, but I'm a natural redhead. More strawberry blonde than red, but still pretty red. I've been a blonde for about 8 years and I'm thinking about going back towards my roots (literally). I had a hair consultation tonight with a new stylist since mine moved to San Francisco and I'm dying without her. Which is why my hair resembles Madonna in the 80's, but with red roots and not black.



Me now



Me in high school (on the left)



I'm thinking of just doing a mix of highlights and lowlights and gradually going a bit more natural. I think my hair color may be kind of like Isla Fisher's hair here: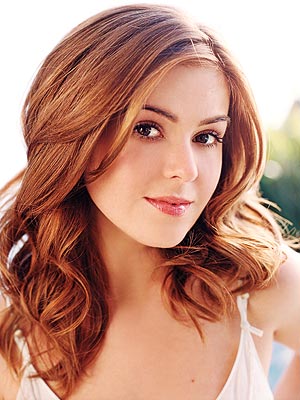 Like this?



As long as I don't look like this:




Suggestions? Brutal honesty is always appreciated.


I'm catching up on Dating in the Dark and it's just not as cool as I thought it was going to be. I am excited for More to Love, the larger-boned Bachelor show. I love guilty pleasure TV. I also just got all of the Sookie Stackhouse books from my MIL this weekend and some great reads from one of my friends at work, so I have a full reading list to look forward to! Now if I could just get a vacation...